FREE DELIVERY
All orders over $100, Australia wide
FAST DELIVERY
Worldwide. Express delivery options available
4.82 STAR RATING
5,600 Reviews
FREE DELIVERY
All orders over $100, Australia wide
FAST DELIVERY
Worldwide. Express delivery options available
SHIP WORLDWIDE
Express shipping available. Ship worldwide
AUSTRALIAN OWNED
Thank you for supporting our family business
CLICK + COLLECT
Pick up from our Gold Coast warehouse
4.82 STAR RATING
5,600 Reviews
FLEXIBLE PAYMENTS
Organise + Clean now, pay later with Afterpay
Subscribe now to get 10% off your next order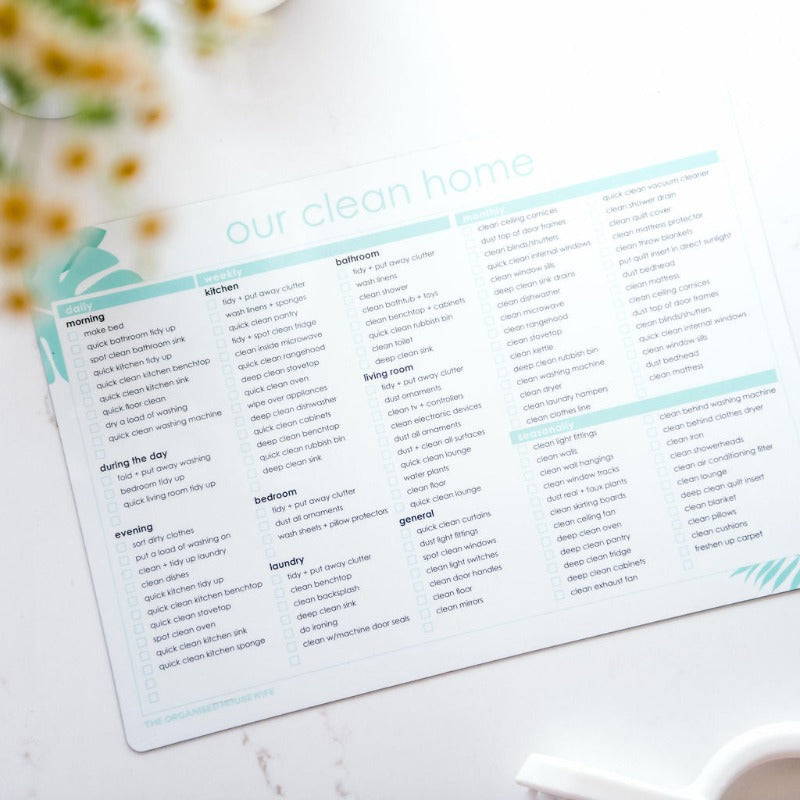 Erasable Magnetic Cleaning Checklist
Clean smarter, not harder! The ultimate tool for stress-free household cleaning. With its dry-erase magnetic design, you'll easily organise and prioritise your cleaning routine. Say goodbye to feeling overwhelmed and hello to a cleaner, happier home!
Erasable Magnetic Meal Planner
Say goodbye to the hassle of running to the grocery store multiple times a week or scrambling to put together dinner during the hectic Witching Hour. With our meal planner, you can easily plan your nightly meals and even make note of weekly errands all in one place. Enjoy stress-free meal planning and make dinnertime a breeze!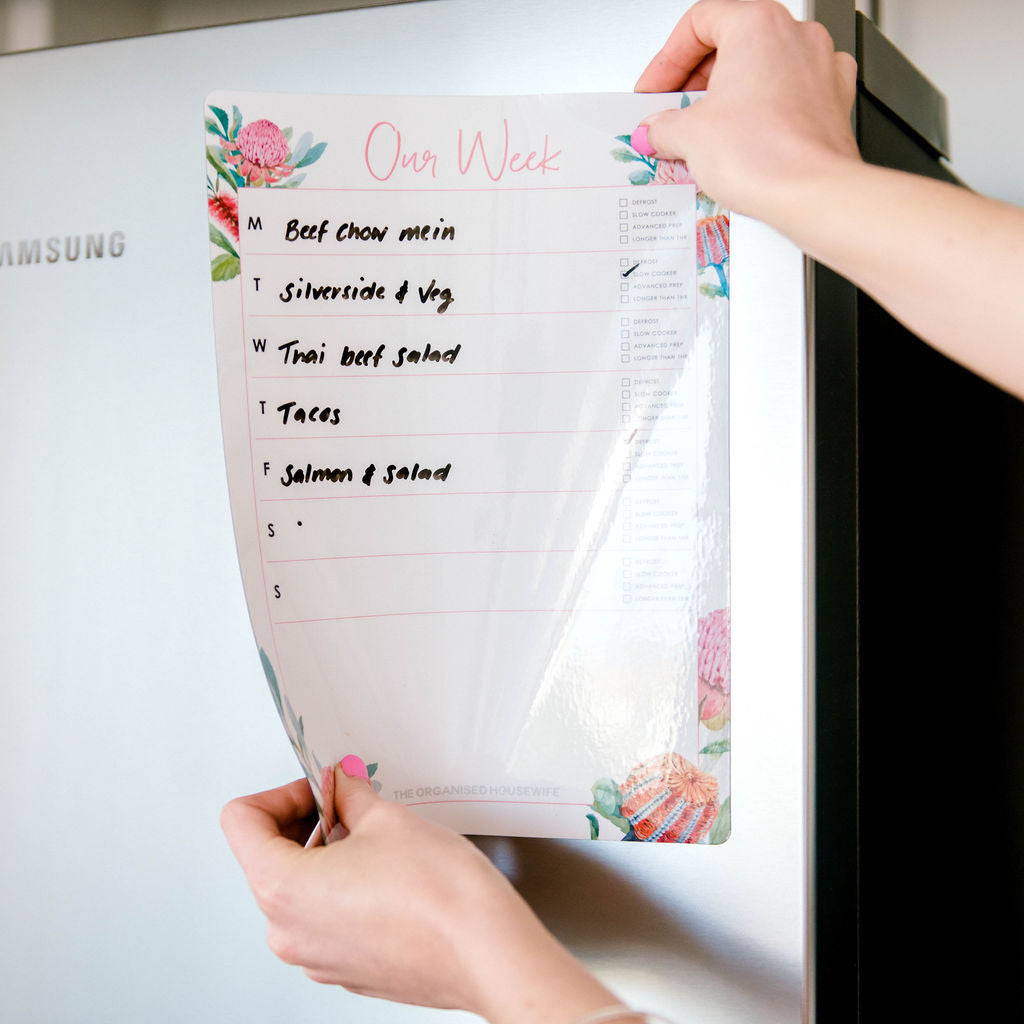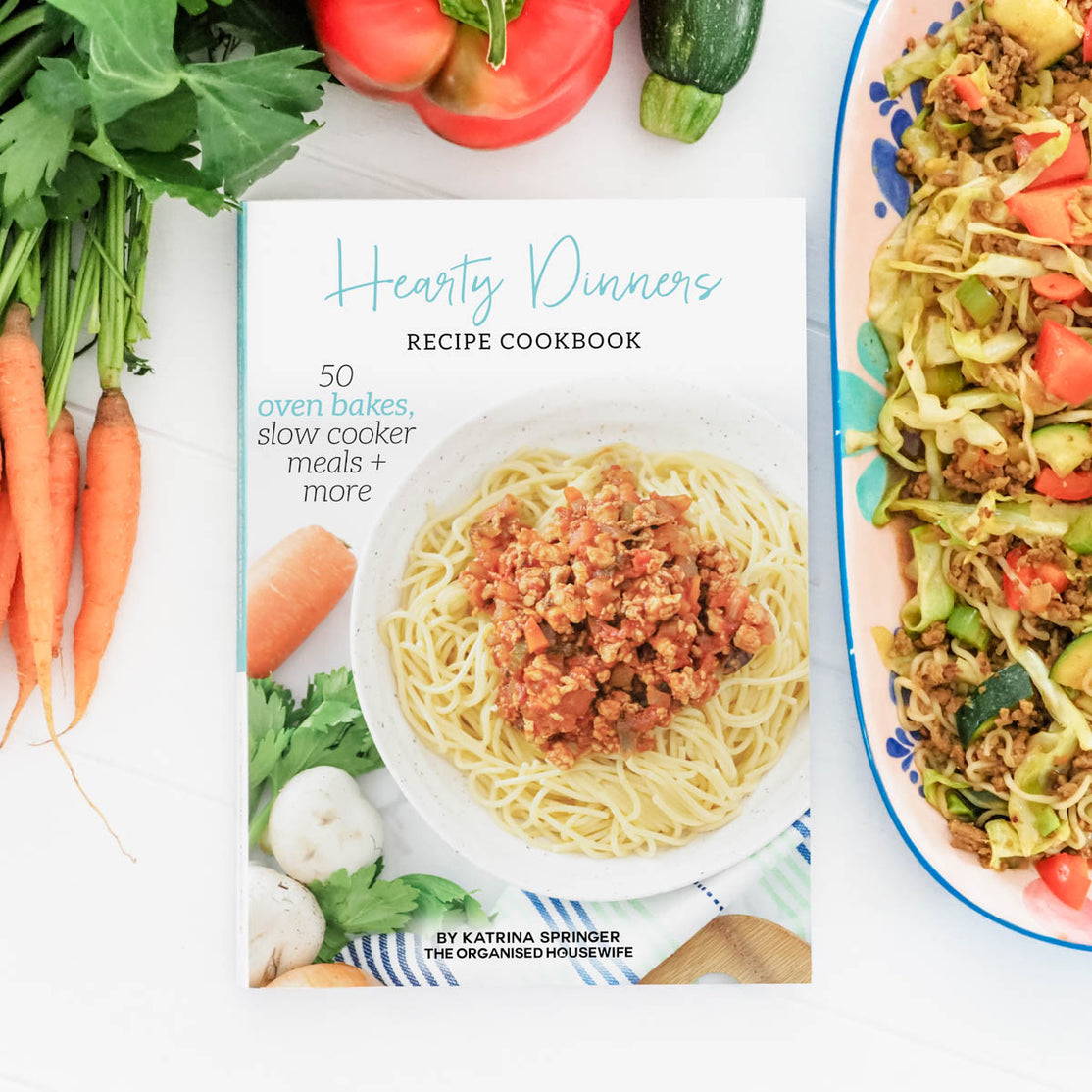 Hearty Dinners Recipe Cookbook
Are you tired of frustratedly trying to come up with something different for dinner night after night? The perfect solution is here!!
5 YEAR MEMORY REFLECTION BOOK

5 YEAR MEMORY REFLECTION BOOK

Put your memories and moments of appreciation on paper with a daily dose of journaling.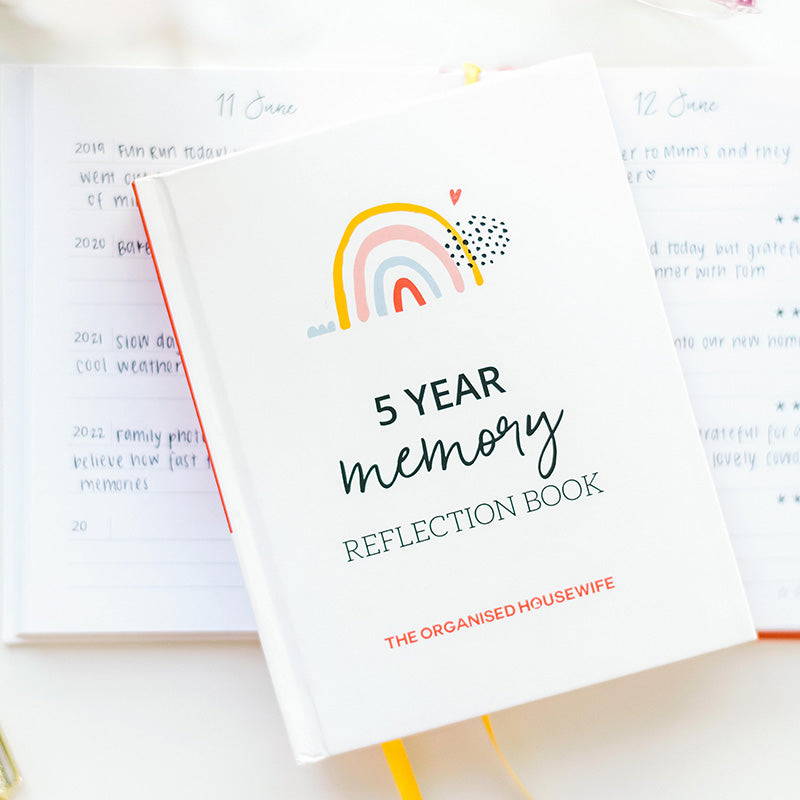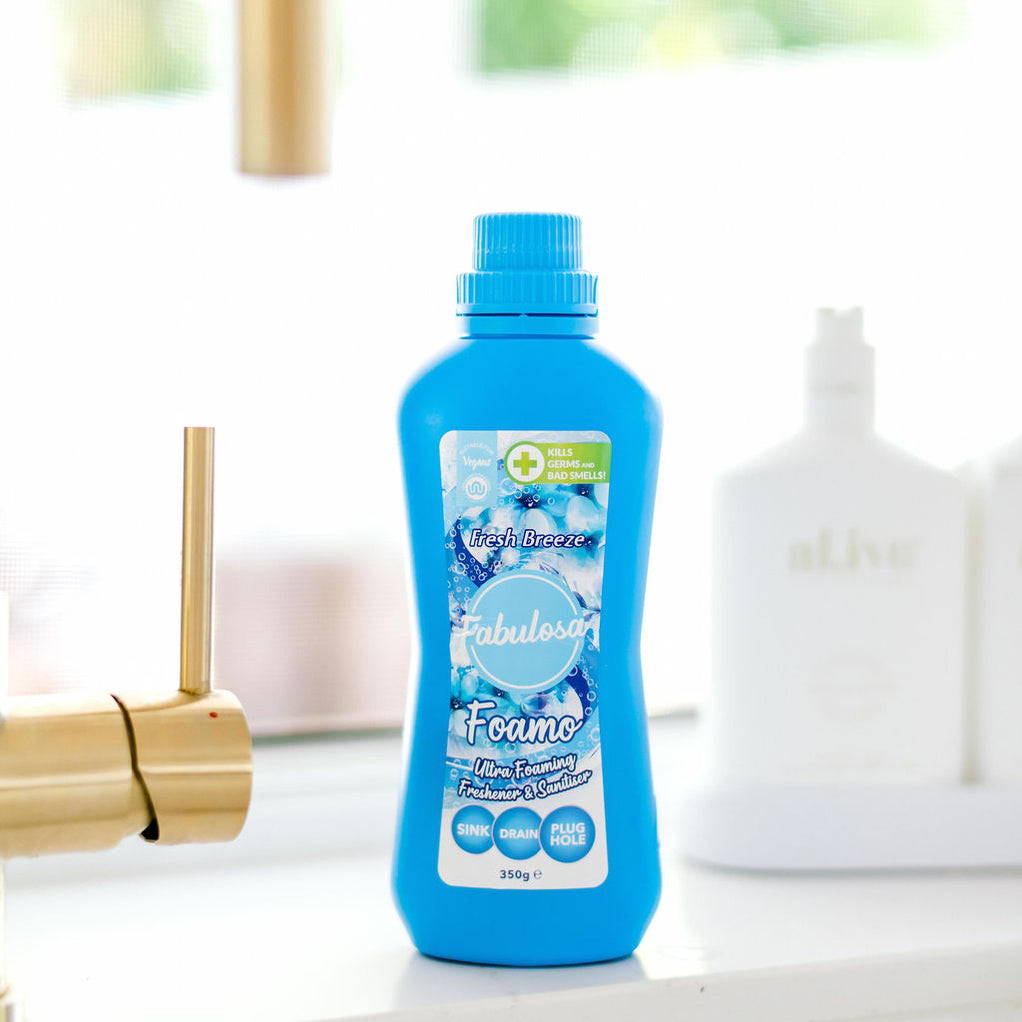 Our septic-safe cleaning products are specifically designed to be safe for your septic system, and we have a wide range of products to suit all areas of the home.
ORGANISING WITH TENSION RODS

ORGANISING WITH TENSION RODS

Easy to install, these rods are a must-have for any home. Ideal for under the kitchen sink, organising jewellery, shoes and more.